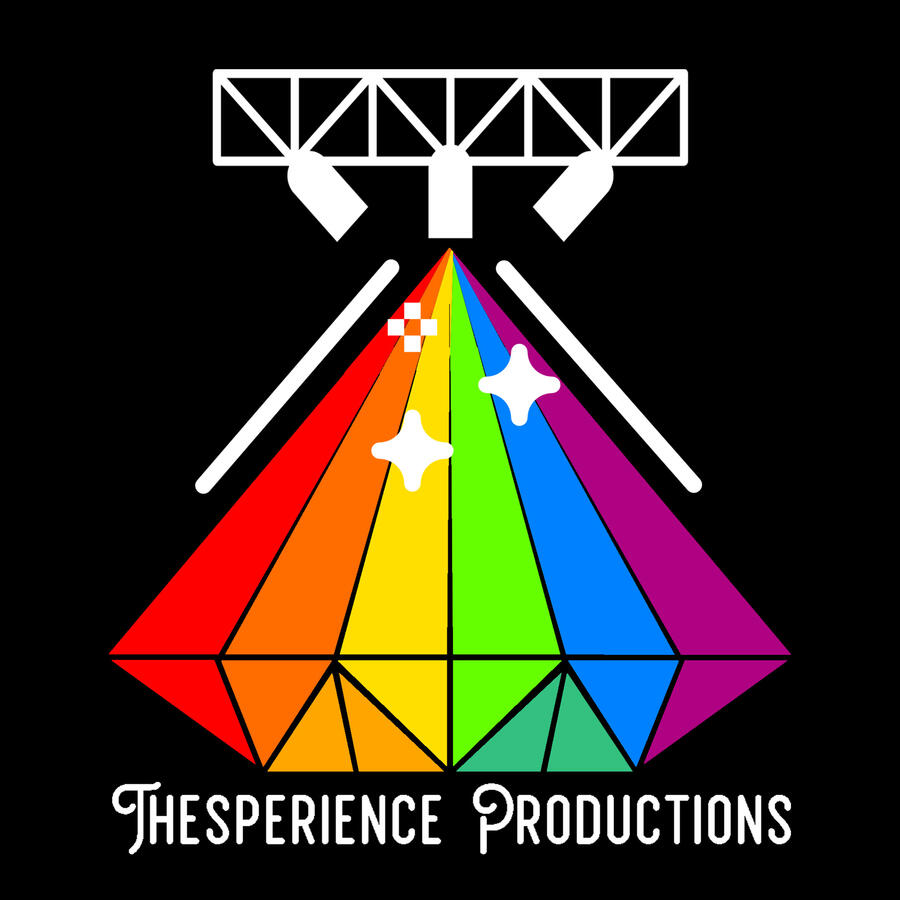 Company logo by Ashlee Craft (they/xe).
Est 2020
---
Thesperience Productions
An indie queer-led production company in the United States.
ABOUT USThesperience Productions is a group of queer creatives who have come together to make projects that promote and amplify queer voices. All of our project leads and head storytellers are part of the LGBTQAI+ community, and all of our members are queer or otherwise marginalized and act as active allies to the queer community.As a group we create audio dramas, nonfiction podcasts, various livestreams, TTRPG content, and more!
In order of popularity."Jar of Rebuke" - Midwestern gothic mystery told through the audio journals of amnesiac and immortal cryptozoologist Dr. Jared Hel."Nexilis Games" - weekly queer-led homebrew table-top RPG stream series. Runs every Monday at 6pm PST / 9pm EST."The Queer Thesperience" - an interview-style podcast that's focused on artists & entertainers within the LGBTQAI+ community from all over the world.& more!!Awards & Recognitions:
2020:
Winner with "Jar of Rebuke" - #TwiPods 2020
Nominee with "The Queer Thesperience" - #TwiPods 20202022:
'Building A Better Community' badge by Pride Places.
PROJECTS
All of our projects are led and managed by queer content creators, and when it comes to casting we prioritize on queer voices and talent.Scroll down to learn more!
Nexilis Games
Weekly homebrew TTRPG streams, led by queer story tellers and featuring primarily queer players.
Currently running: "All Aboard the S.S. Verbena" & "Clocked In"
Where To Support: Thesperience Patreon
Led By: Casper Oliver & Jason Larock
Jar of Rebuke
A midwestern gothic mystery following the immortal cryptozoologist Dr. Jared Hel as he works to remember his forgotten past and to investigate the mysteries of the small farm town of Wichton.
Status: Season 2 In Production
Where to Support: Thesperience Patreon & PodHero
Led By: Casper Oliver
The Queer Thesperience
An interview-style podcast where we speak with artists & entertainers within the queer community about their experiences and projects.
Status: Season 2 In Production
Where to Support: Thesperience Patreon
Led By: Casper Oliver
Finley & The Chaos Crew
A comedy-fantasy podcast about a queer nonbinary half-elf, half-demon named Finley & the chaotic-good shenanigans them & their friends get up to!
Status: Season 1 releasing
Where to Support: Ashlee Craft's Patreon
Led By: Ashlee Craft- ADDITIONAL PROJECTS -PowerPoint Paloozas:
A group of queer entertainers come together to give slideshow presentations on a range of topics that interest them! With previous lessons like "All Things Apples", "History of Himbos", & "Speedrunning 101", you're sure to learn all sorts of eclectic information at these parties.
Status: Session 3 in production
Where to Support: Thesperience Patreon
Led By: Nessa R
SUPPORT OUR WORKSWe are a group of independent artists working to make accessible and easy-to-enjoy content!
All of what we make is free for the public, but we always welcome and appreciate any support that folks would like to give us and our projects!Even if you don't have money to donate, sharing and promoting our works is a HUGE help for us!If there is a particular project that you would like to support monthly, refer to this list:Thesperience Patreon
Jar of Rebuke
Nexilis Games
PowerPoint Paloozas
The Queer ThesperienceAshlee Craft's Patreon
Finley & The Chaos CrewThesperience Itch.io store
For our upcoming zines and homebrew TTRPG content. (Including Jar of Rebuke, Nexilis Games, The Queer Thesperience, and more!)Throne wish list
Check out our wishlist to send a gift! Office necessities, equipment upgrades, supplies for vending at live events, and gift cards for us to use to support local businesses.Shop With Our Affiliates
We have various affiliates who help our projects come to life. Check out the full list for all the online shopping options and for the discount codes to save on your orders!If you would like to join in and have a gay ol' time helping queer artists and their art thrive, then learn more about partnering with us!All Places Where You Can Support Us:
CONTACT USIf you would like to partner up with us, ask about promo swaps, or other general questions: we have an email for all your requests and inquiries!Email us at: [email protected]In a pinch, you can always message us on one of our social media pages!
And if you have a question about a project, you're always welcome to comment on a post or submit a question via DMs.
OUR AFFILIATIONSThese are other like-minded groups & businesses that we have become affiliated with to help support each other! Supporting these groups is supporting wonderful causes, and using our links & codes helps to support OUR projects too!As You Like It - a woman-owned, body-positive, eco-conscious, inclusive, and affirming adult shop based in Oregon, USA. They are a certified Community Sexual Health Resource, with the mission to provide body-safe products, affirming and shame-free sex education, and serve the sexual health needs of our diverse community. Use promo code 'THESPERIENCE' at your online checkout for 10% off of your order!Conundrum House - Home base for nerds who love to play! Immerse yourselve in games, puzzles, RPG & LARP experiences. Use this link and promo code 'THESPERIENCE' to get 15% off of your entire online order!Grinding Coffee Co. - a Black LGBTQA+ coffee company fueling gamers and streamers through their online coffee shop! Use THIS LINK and discount code 'THESPERIENCE' for 10% off your order!OTHER PARTNERS:Exquisite Lore - a production company for enthusiastic art inventors & eclectic nerds, specializing in creative works such as podcasts, art, music, films, written works, & more made by & involving marginalized & diverse creators! If you like stories & art that are vibrant, chaotic, earnest, wonderful, nerdy, or profound, you'll probably like their work.Thesperience has partnered up with Exquisite Lore for 'Finley & The Chaos Crew'.The Tampa Bay International Gay and Lesbian Film Festival (TIGLFF) - Founded in 1990 as a three-day extension of Tampa's gay pride celebrations by representatives of three LGBTQ+ organizations: The Tampa Bay Business Guild (TBBG), the Bay Area Human Rights Coalition, and the Tampa Bay Gay Men's Chorus. Over the course of its first decade, the film festival was a fundraising event for a number of local non-profit groups, eventually falling under the umbrella of Tampa Bay Arts.If you live in Florida and would like to attend (virtually or in-person), use code 'Thesperience' at checkout to save 20% on your ticket!
PARTNER UP WITH USWe LOVE to partner up with like-minded groups and organizations! Perks to partnering up with us:
- Promotions in queer-centric Discord servers
- Shout outs on weekly live streams, links included in chat
- Custom social media promo posts
- Sharing your social media posts on our pagesIf you would like to assist our projects, or would like to further engage with our queer-centric community, then we are certainly open to discuss mutually beneficial affiliate codes.You can find a list of all of our current affiliations and partnerships here. See who else has already joined in the fun!If you are interested in directly supporting our cast & crew, you can find further information on our support page!